News
News about CCII and Cancer Immunotherapy
Find out what is happening at CCII and in the field of cancer immunotherapy. Here we share the latest news about research at CCII and the CCII research community and about trends in immunology and cancer research.
Featured News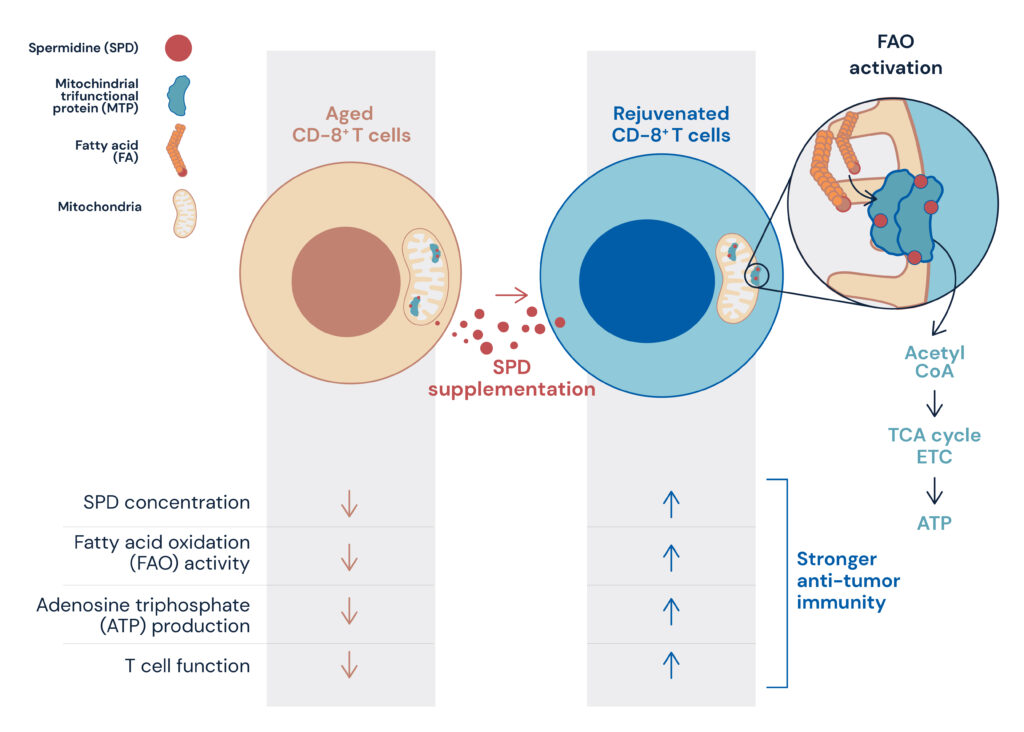 Spermidine to the Rescue?
Spermidine, a polyamine compound found in ribosomes and living tissues and originally isolated from semen, is an increasingly popular anti-aging supplement. Muna Al-Habsi and her colleagues demonstrate in a new paper published in Science that spermidine can enhance cancer immunotherapy blocking the PD-1 pathway by reversing aging effects in killer T-cells.